SPECTACULAR COAST
Have you ever travelled to the 227 islands and 2.400 kilometres of breathtaking beautiful cliffs, sand dunes and beaches that make Sardinia the ideal holiday destination for sea lovers in the Mediterranean?
VIBRANT TOWNS
When is the last time you have explored a town filled with music, art and poetry?
GENUINE FOOD
Have you ever tasted oven-baked bread freshly made? Pane Carasau - preciously thin and deliciously crunchy - will accompany you at your table when savouring all other regional specialities. Simple food made with love
ANCIENT RITUALS
Have you ever been to Festivals rooted in mythical beliefs and superstition that take you back hundreds of years to a time when Sardinia was a land shared by fierce men, their animals, and terrifying monsters?
WHAT TO DO IN SARDINIA
Be in the know about must-see experiences across Sardinia
WHERE TO GO
Choose a province and keep exploring Sardinia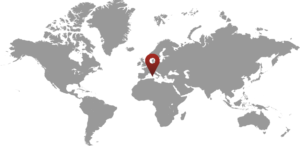 TOP 10s
Sardinia: to the power of 10
EXPLORE SARDINIA BY THEME
Just another way to keep making a better holiday